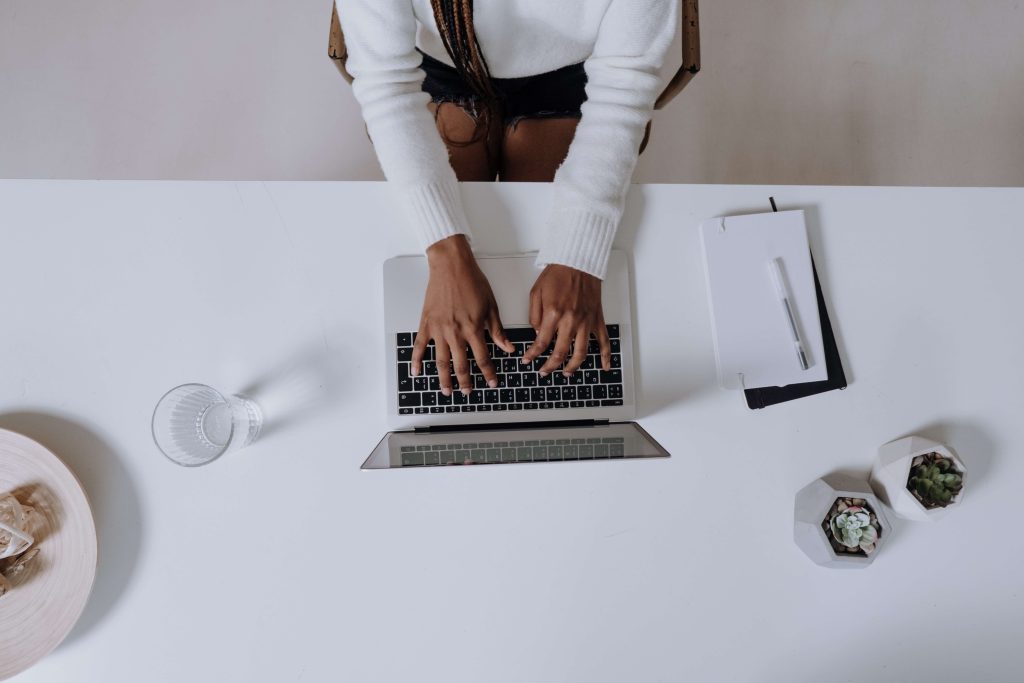 When we are talking about web pages, we can often hear the term "landing page". Some people believe that it is the same as every other web page on a website. Although technically any web page can be a landing page, there are some key differences. By its definition, a landing page is a single web page that operates independently and is designed to serve only one purpose – to sell. A landing page is exactly that page where your potential customers land after clicking the ad. It usually collects users' information and turns them into leads.  And depending on its functionality, design, and conveyed message customers will purchase your product or not.
Elements of a landing page
Every landing page can be a bit different, its design varies depending on many factors. Elements that are included in a landing page can also be influenced by the product or service itself. Usually, this page may contain at least these six elements:
Headline. Landing pages are for marketing. Therefore, catchy and memorable headlines are crucial. They capture attention, so you should take care of headlines. They are the first thing to be noticed;
Images and Videos. Who does not like visual content? They capture attention even more, therefore, these elements are a great tactic to attract customers;
Copies. Engaging copies are very important, too. After reading a headline, a customer will continue reading more. Make sure that your reader will not get bored – make it short. You should shortly present your product's benefits and value;
Unique selling proposition. This is a part where you present your product itself. What makes it unique?;
Validity. You need to prove that your enterprise is legit because nowadays there are so many scams and fakes. Testimonials, reviews, data, and others can help you with this;
Call to action. A call to action can be a purchase button, sign-up, or registration forms. It encourages users to act, and the purpose of a landing page is to do exactly that. Buttons like "buy now", "start a free trial" and others are considered CTA (call to action).
Landing page vs. homepage
A landing page can be confused with homepages since some companies do not have websites, only landing pages. Landing pages can be a part of a website, but you do not need websites to have a landing page. A homepage is always a part of a website. A landing page differs from a homepage by its structure and purpose – the landing page is for presenting only one product and encouraging to buy it while the homepage is for presenting the company itself and multiple products. So, it could be said that a landing page is a marketing strategy.