WordPress creates this kind of image size by default:
Thumbnail;

Medium;

Medium Large;

Large.
The default image sizes are as follows:
150px square for thumbnails;

300px width for medium images;

768px max width for medium_large images;

1024px max width for large images.
If you want to change default image sizes in the WordPress Dasboard find Media->Settings. An image below.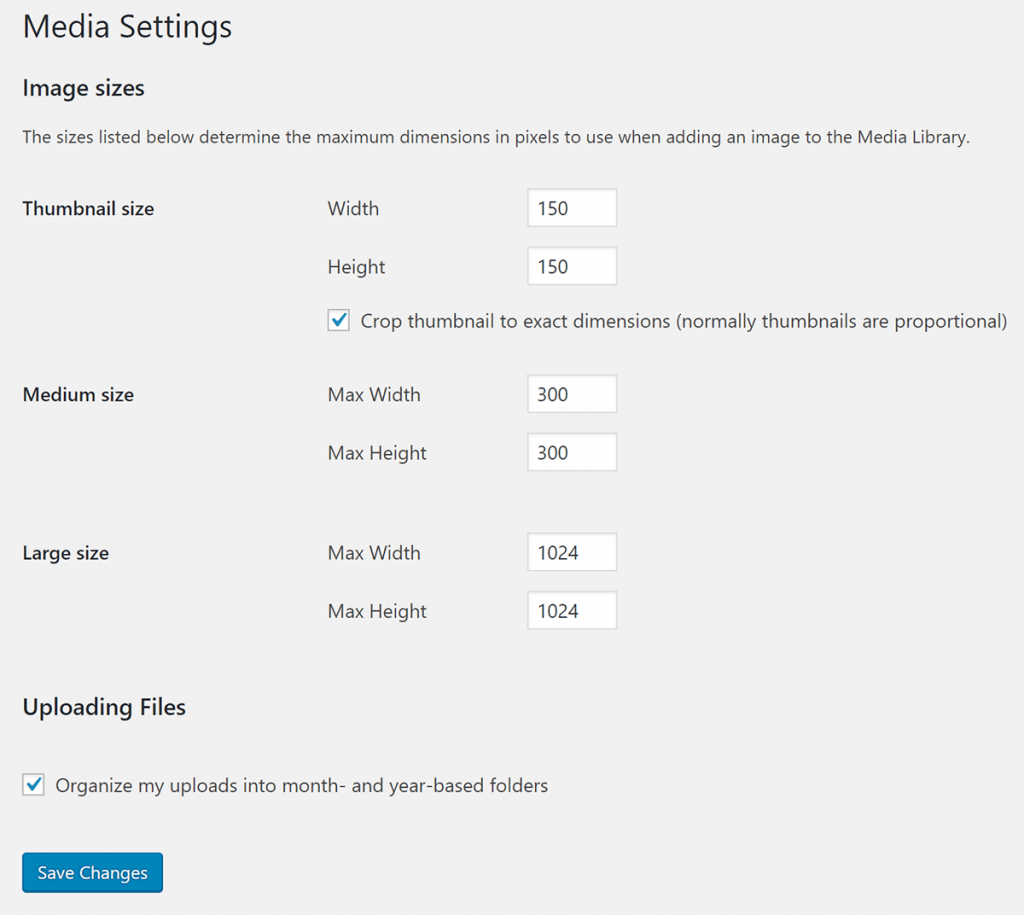 Important!!! If you change default WordPress image size, you need to reupload your images.